@Russ, @ Helmut,
thanks for your explanations!
Last weekend, the plexiglass cylinder for the well of the lifting bridge was rebuilt, as there was a mistake in the arrangement of the guide rollers.
In the following picture, two guide wheels were drawn on the right and left at the top of the lift cylinder.
Schwimmer_07
(fspg2)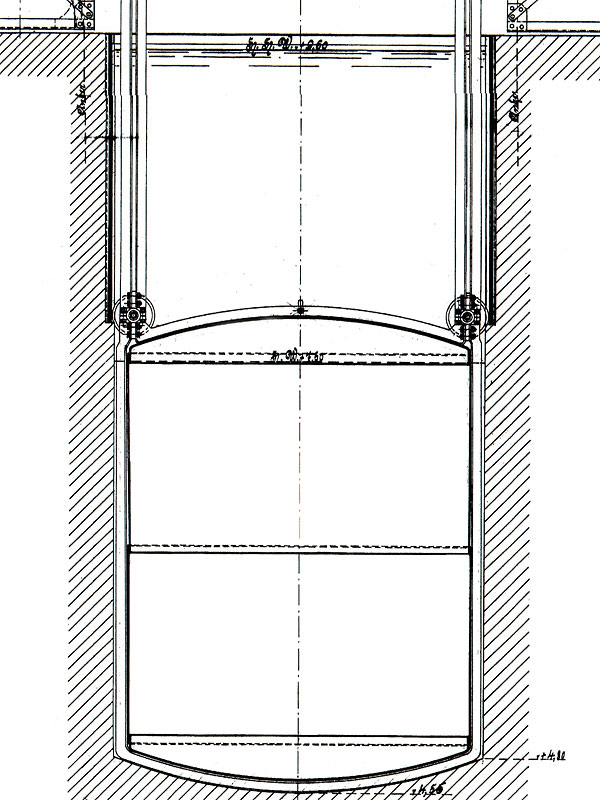 At that time I had seen a total of four rolls on another schematic sketch. After that, I built my first shaft.
Schwimmer_43
(fspg2)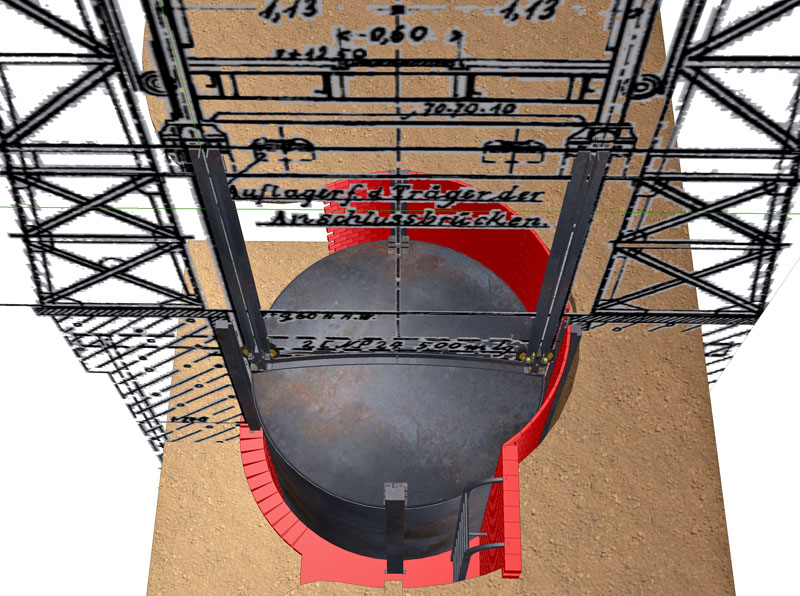 Schwimmer_44
(fspg2)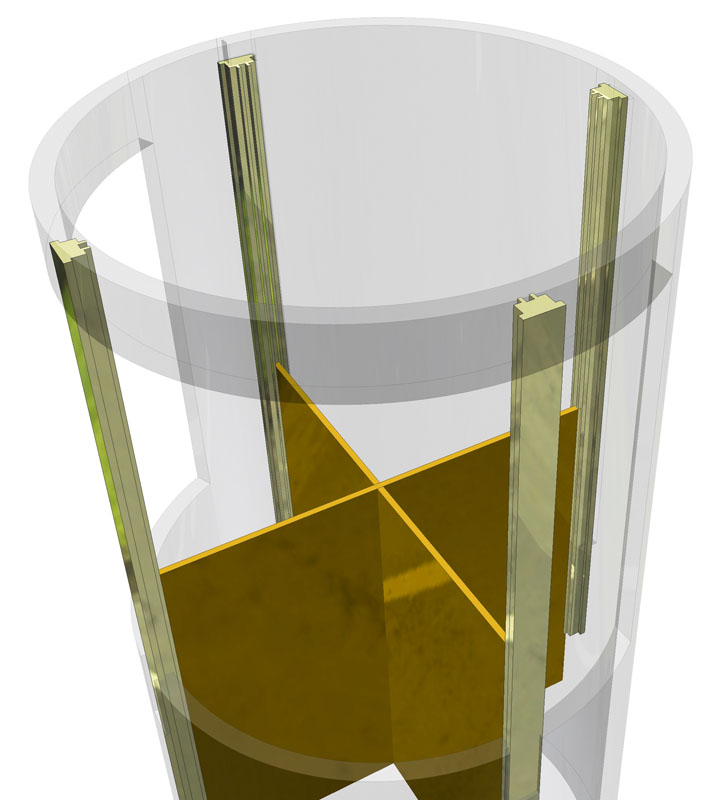 Schwimmer_46
(fspg2)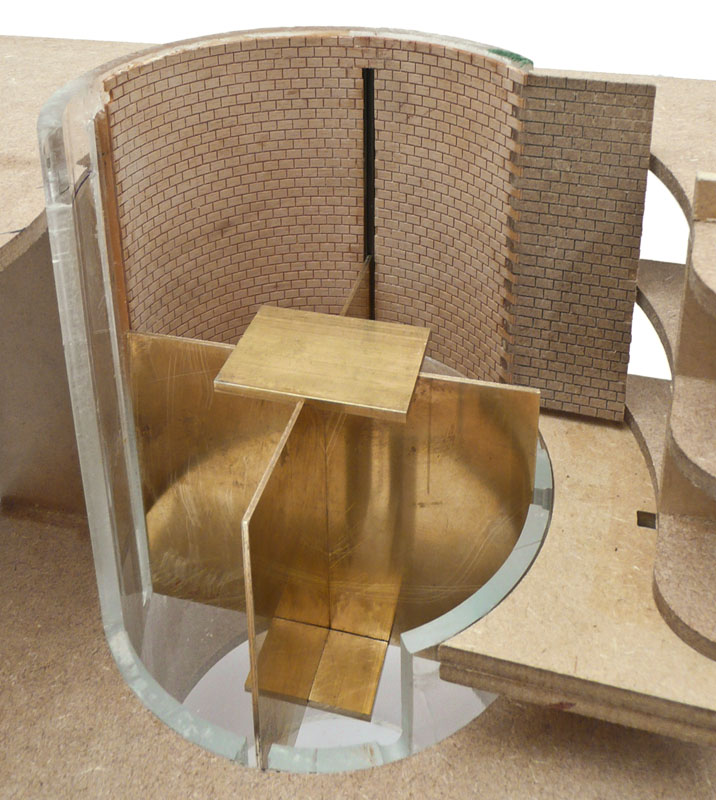 As far as the old condition!
When I had the first well ready for installation, I got
exact drawings of the lifting bridge
.
We can see, the four guide rollers were each offset by 45° from the version I built.
Hubbruecke_Portal_Detail-1
(fspg2)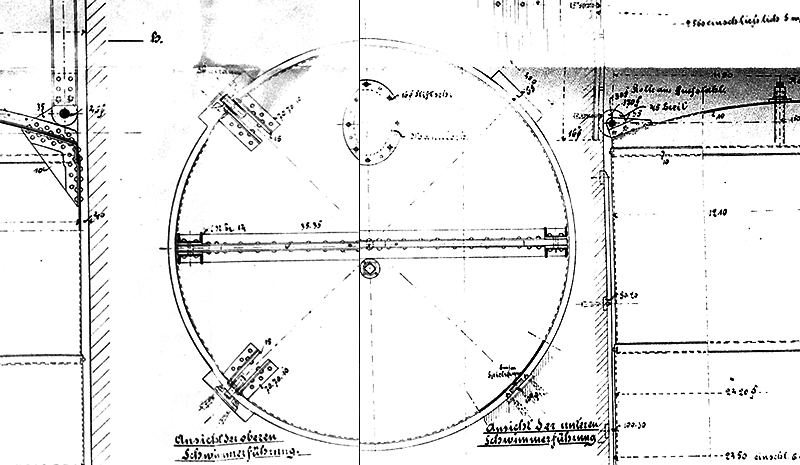 Copyright: WSA-Lauenburg
So changes were made in the 3D drawing and a new Plexiglas tube with 120mm outer diameter purchased ....
Now the new condition:
.... after looking at this tube again and again for several years, I have made it anew.
Schwimmer_52
(fspg2)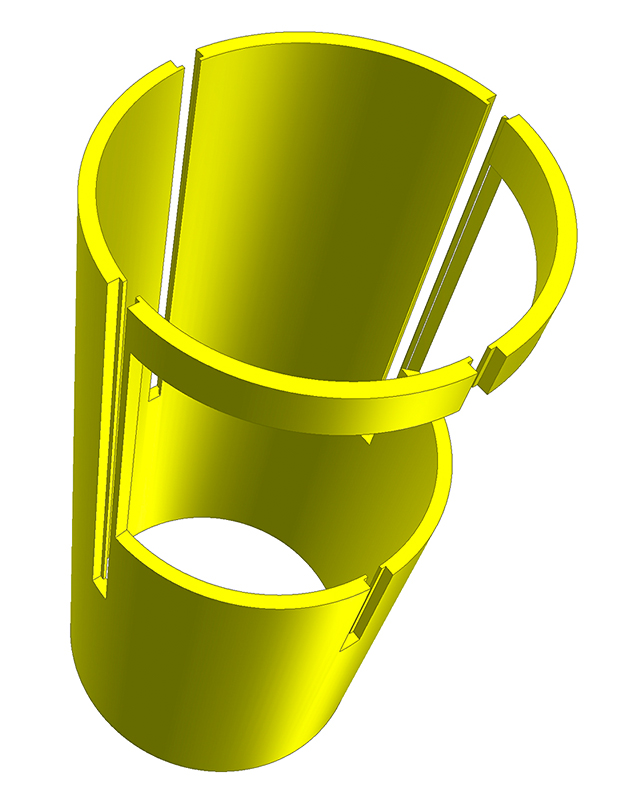 Schwimmer_54
(fspg2)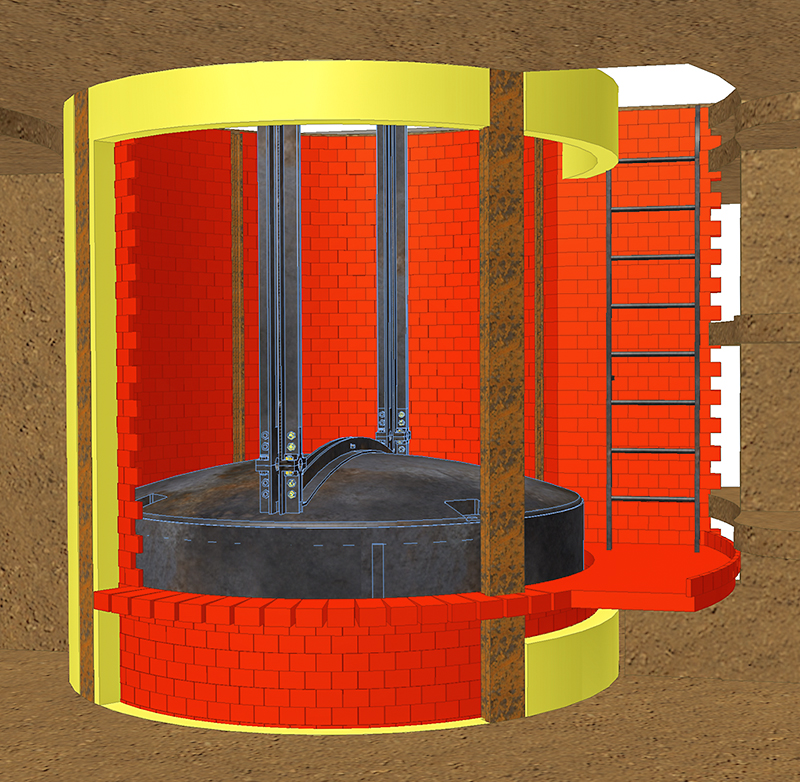 The four guide rollers are not drawn yet.
Schwimmer_56
(fspg2)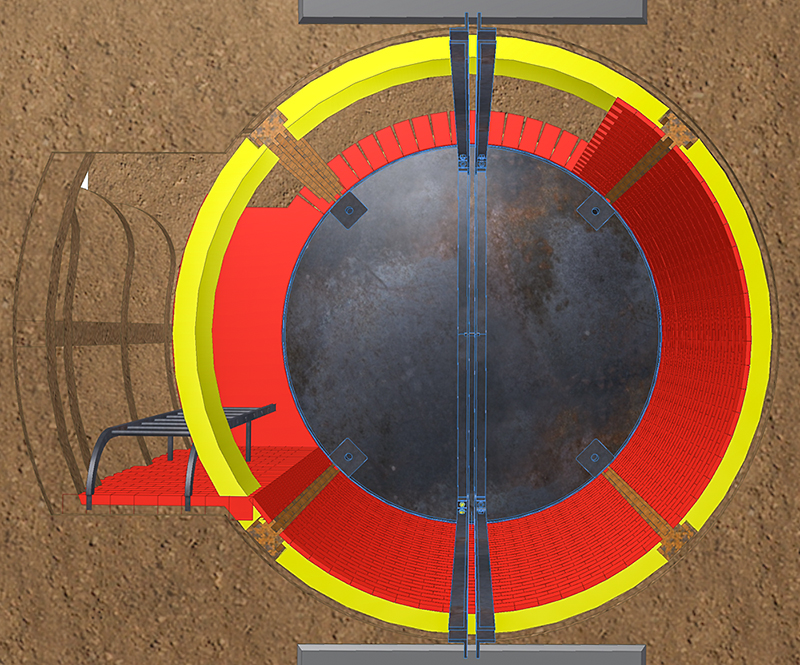 Schwimmer_58
(fspg2)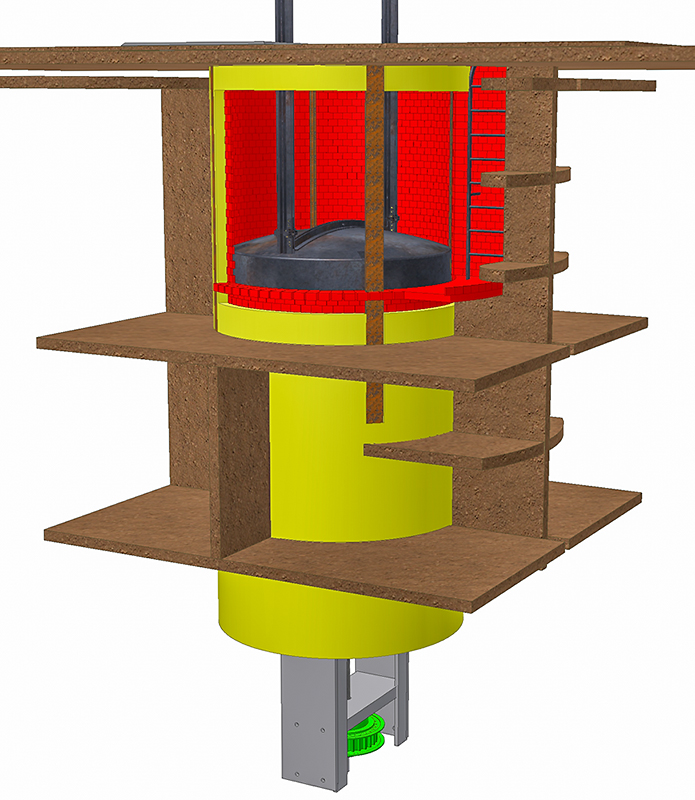 To make the four slots for the roller guides, I have made a small simplification.
At that time, I had laboriously turned the tube 90° each time, taking a close look at the cutter on
positioned auxiliary lines
,
so I have positioned the tube in two 10mm thick MDF boards now. These had got a tight-fitting 120mm neckline.
Schwimmer_59
(fspg2)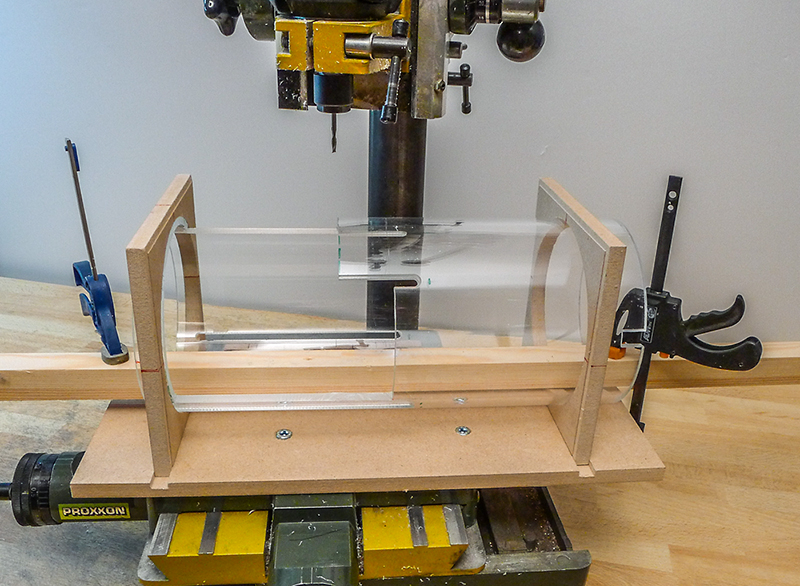 After each milling pass, the entire unit was rotated 90° and placed in the two grooves of the base plate. A wooden staff and two small clamps held everything in position.
Schwimmer_60
(fspg2)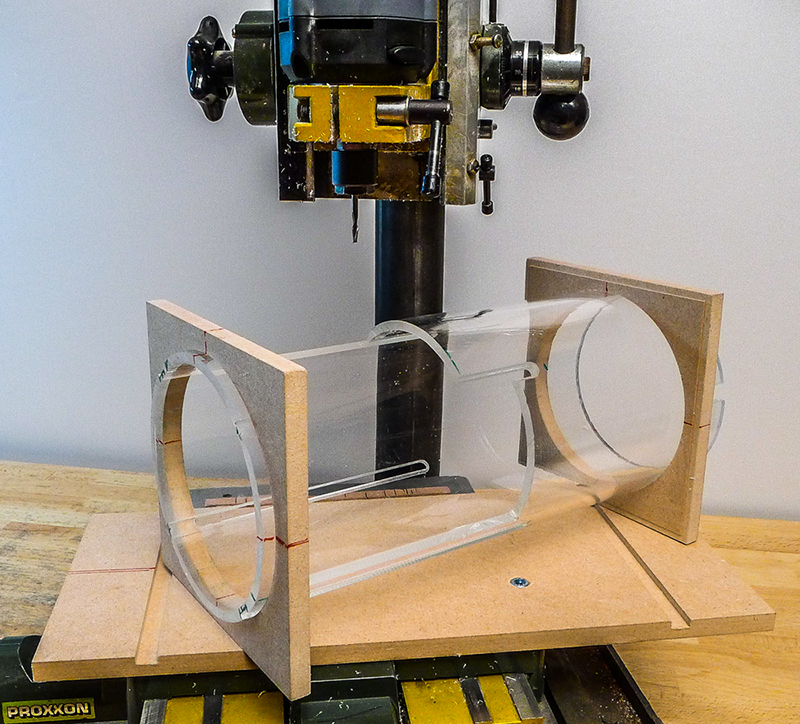 The plexiglass tube was installed in the system only as a trial. Now missing are the bricks, the guide profiles, as well as the surrounded MDF boards.
Schwimmer_61
(fspg2)